Camino Star of the North / Estrella del Norte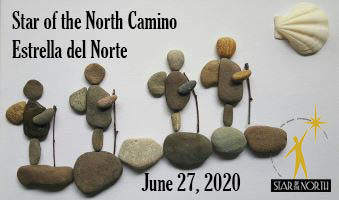 Join us for our second annual Star of the North Camino/Estrella del Norte.
Your support will help us raise the funds necessary to renovate and enhance the Star's physical space, which opens the way for the Spirit to work in the lives of those who "follow the Star" for personal growth and transformation. Sign up and strap on those walking shoes!
https://sna.etapestry.com/fundraiser/MAISONDERETRAITEETOILEDUNORDS/2020/